Emergency Department Unit Manager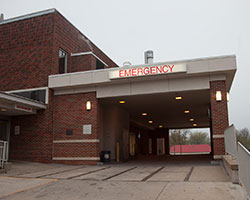 Bothwell Regional Health Center, located just one hour from Kansas City in Sedalia, Missouri, is hiring for an Emergency Department Unit Manager.
The Emergency Department Unit Manager is accountable for excellence in the clinical practice and the delivery of patient care in the Emergency Department (ED). The position supervises resources as needed to manage clinical nursing practice and patient care; directs and oversees functions and activities in the ED; and recommends, develops, and implements policies, procedures, standards and regulations for staff, patients, medical staff and the public.
Responsibilities:
Ensures hospital compliance with professional,regulatory and government standards of care
Responsible for planning, conducting and coordinating unit staff meetings
Participates in committee and task force functions as assigned
Responds to emergency situations to promote optimal patient outcomes to include patient/family concerns
Demonstrates knowledge of equipment needs in ED,which includes purchase, maintenance, repair, inventory and replacement
Qualifications:
Education

Graduate of an accredited school of nursing
BSN required; master's degree preferred

Licensure/Certification

Current RN license in the state of Missouri
Current Basic Life Support certification/Cardiopulmonary Resuscitation required
Advanced Life Support certification

Work Experience

A minimum of seven years in a hospital or health system with responsibilities in developing, managing, monitoring and refining various aspects of a comprehensive CQI and resource management program.