Family Medicine Physician Opportunity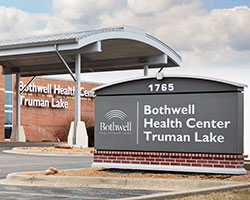 Bothwell Regional Health Center invites you to consider a family practice opportunity in Sedalia, Missouri. With young families moving to join an aging population in Pettis and surrounding counties, a great opportunity exists for a family physician to practice in a growing market offering patients of all ages.
Details Include:
Outpatient only practice; no in-patient call or rounding
Practice call supported by the Bothwell Family Medicine team
Bothwell hospitalist team will provide in-patient coverage
Enjoy a variety of patients from our pediatric, adult and geriatric patient base
Over 30 specialties on staff offer support
Hospital employment offered with a guaranteed base salary and production bonus
Student loan payback available
Ask about a sign-on bonus or stipend
Find your optimal work/life balance in our family-friendly community! With a low cost of living, beautiful neighborhoods and a community where you can enjoy the best of both worlds, Sedalia is a great place to live and work!
To apply or for more information on this opportunity, please contact Beth Everts at beverts@brhc.org or 660.829.6652.