Accreditations and Distinctions
Joint Commission Accreditation
Bothwell Regional Health Center is accredited by The Joint Commission (TJC), formerly the Joint Commission on Accreditation of Healthcare Organizations. Joint Commission accreditation means Bothwell meets the exacting standards set forth by the nation's premier hospital-accrediting organization and ensures that it uses best practices to provide patient care in a safe manner and in a secure environment. Joint Commission examines such areas as environment of care, infection prevention, patient rights and responsibilities and information management.
Appropriate Care Measures
Bothwell received high marks in recent postings of performance indicators for Appropriate Care Measures, which compare hospitals' performance in meeting a uniform set of 26 different quality measures. The results showed the health center in line with and sometimes leading when compared to average scores from hospitals in Missouri and nationwide. Hospitals' performance in meeting these quality standards are shared with the Joint Commission, Centers for Medicaid and Medicare Services and private insurers, and are posted on medicare.gov.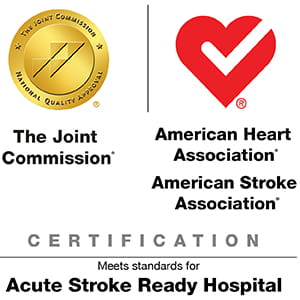 Bothwell Regional Health Center earned certification as an acute stroke-ready hospital by The Joint Commission in November 2019. For Bothwell to become stroke certified, The Joint Commission required a variety of standards be met, including having a dedicated stroke-focused program with qualified medical professionals trained in stroke care. Certification means a suspected stroke patient will be quickly assessed upon arrival and have appropriate testing, medication, and potential transfer completed quickly to improve their outcome. The certification cycle is effective beginning Sept. 21, 2019, and is customarily valid for up to 24 months.
Level III Missouri ST-elevation Myocardial Infarction (STEMI)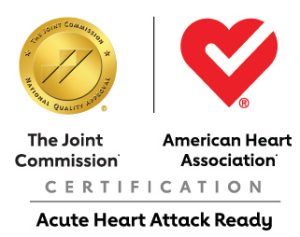 Bothwell Regional Health Center is designated as a Level III Missouri ST-elevation myocardial infarction (STEMI) Center through March 2024 by the Missouri Department of Health and Senior Services, Time Critical Diagnosis Unit. STEMI is a serious type of heart attack where one of the heart's major arteries that supplies oxygen-rich blood to part of the heart muscle is blocked. Patients experiencing a STEMI need immediate emergency care to reopen the blocked artery and transported quickly to a STEMI Center. STEMI centers must meet multiple standards to provide definitive and timely treatment for STEMI patients. These centers specialize in STEMI cases and ensure patients are diagnosed quickly. Bothwell follows best practices in STEMI care, resulting in improved outcomes for patients experiencing this life-threatening emergency.
American College of Radiology Accreditation
Bothwell Regional Health Center and Bothwell Health Center - Truman Lake were awarded three-year terms of accreditation from the American College of Radiology for the quality of their mammography services. The ACR awards accreditation to facilities that achieve the highest standards for quality.
American Academy of Sleep Medicine
Our Sleep Centers in Sedalia is accredited by the American Academy of Sleep Medicine (AASM). Sleep centers must meet multiple requirements to achieve accreditation including the establishment of proper policies and procedures, staff certifications and continuation of education, facilities standards and proper equipment and recordkeeping. The center also must treat all sleep disorders and sleep technologists certified by the Board of Registered Polysomnographic Technologists (BRPT).
Patient Safety Organization
Bothwell Regional Health Center is designated a Missouri Center for Patient Safety Organization. A patient safety organization is dedicated to improving patient care by reducing medical errors. Common functions of a patient safety organization are data collection and analysis, reporting, education, funding and advocacy. A patient safety organization must have defined policies and a primary goal of conducting activities to improve patient safety and the quality of health care provided.
Bothwell Health Center-Truman Lake and Bothwell TLC Pediatrics have each received Exemplary Provider®-accredited status by The Compliance Team. Accreditation status is granted to those health care providers that demonstrate outstanding patient care practices and compliance to standards that are founded on what matters most to the patient, Safety-Honesty-Caring®.