Bothwell recognizes staff during National Nurses Week
Bothwell Regional Health Center recognized nominees and presented Nurse of the Year and Nursing Support Staff of the Year awards on May 5 in recognition of National Nurses Week. Members of the Nursing Professional Development program were also announced.
National Nurses Week highlights the contributions of nurses from all over the world. Each year, Nurses Week begins on May 6 and ends on May 12, Florence Nightingale's birthday. Bothwell's theme this year was, "You Make a Difference."
Nominees for Nurse of the Year must be a Licensed Practical Nurse (LPN) or Registered Nurse (RN) and have worked at Bothwell for at least one year. Nominees for Nursing Support Staff of the Year are unlicensed patient support staff and may work in any nursing department and have worked at Bothwell for at least one year. They are nominated by their peers and are committed to providing exceptional nursing care and compassion to patients.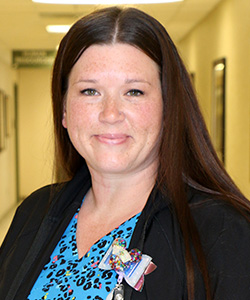 Kristen McCullough, RN, is Bothwell's 2023 Nurse of the Year. McCullough is the charge nurse on Bothwell's 2 Southwest hospital unit and was nominated by several of her coworkers who described her as "one of the true gems" at Bothwell.
"Kristen is very deserving of the Nurse of the Year award," said Michele Laas, Bothwell Chief Nursing Officer. "She is a rock star communicator among both her team members and her patients and is an exemplary leader. Kristen received a number of glowing nominations from her coworkers and each one of them rang true. She is a phenomenal nurse who continually puts others before herself and that was made clear in each of the stories shared."
Additional nominees for Nurse of the Year included Saudi Robbins, Women's Health and Newborn Care charge RN; Leslie Shapley, 2 North RN; Cassie Kindle, 2 North RN; Brandon Cornine, 2 North RN; Baylee Senesac, 2 Southwest RN; Steve Hickman, Bothwell Orthopedics and Sports Medicine LPN; Katelyn Buxton, Critical Care Unit GPN; Kristy Musgrave, 2 Southwest RN; Robin Wagenknecht, Same Day Surgery RN; Kayla Butler, Bothwell Family Medicine Associates LPN; Devin Niederwimmer, Bothwell TLC Pediatrics LPN; Kylie Musgrave, Progressive Care Unit RN; and Pamela Thompson, Endoscopy charge RN.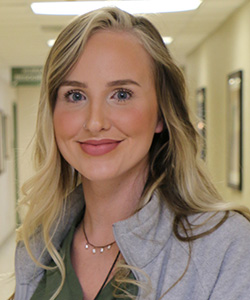 Britain Bush, 2 Southwest certified nurse assistant (CNA), is Bothwell's Nursing Support Staff of the Year. This award recognizes individuals who help nurses do their job and ranges from administrative assistance to security. Bush was nominated for her efficiency, stellar patient care and willingness to help wherever she is needed.
"Britain is a wonderful nurse assistant," Laas said. "Her positive attitude, loving care and patience allows her to make such a difference in her patients' lives. She takes time to bond with her patients and learns more about them and their lives. It is clear that Britain loves her job and the patients she serves each day, and Bothwell is lucky to have her."
Other nominees for Nursing Support Person of the Year included Shelby Bergman, Bothwell Orthopedics and Sports Medicine scribe; Kathy Dority, Bothwell Neurology clinic receptionist; Bobbi Dorr, 2 Southwest CNA; Heather Hawkins, Bothwell Health Center-Truman Lake clinic receptionist; Tammy Horn, Same Day Surgery patient access specialist; and Amanda Westhues, 2 Southwest RN.
Throughout Bothwell's hospital and clinics, there are nearly 400 nursing professionals including nurse practitioners, registered nurses, licensed practical nurses, certified nurse assistants, constant observers, ED care techs and ward clerks.
During the Nurses Week celebration, members of the new Nursing Professional Development program were announced and recognized. This is a voluntary program that recognizes and rewards current and additional activities that promote nursing excellence. In its first year, the Professional Development program already has 21 participants and continues to grow.