Bothwell Walk In Clinic medical team expands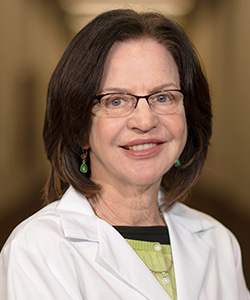 Christine Friedrich, board-certified Family Nurse Practitioner, has joined Bothwell Walk In Clinic.
Nurse Practitioners (NPs) provide advanced patient care under the guidance and supervision of a collaborating physician. NPs can evaluate and treat illnesses and injuries, order and interpret labs and tests, prescribe medications and perform procedures.
Friedrich has several years of experience as a Nurse Practitioner at a minute clinic in Independence, Missouri, and worked as an NP in radiation oncology and neurology medical practices. She most recently worked as an NP for Signify Health in Lee's Summit, Missouri.
She has bachelor's and master's degrees in Nursing from University of Kansas and a bachelor's degree in Psychology from University of Wisconsin-Stevens Point. She also has a master's degree in Psychology from United States International University (now Alliant University). She is a Missouri- licensed Registered Nurse and a certified Family Nurse Practitioner.
Friedrich said all her career pursuits reflect her professional goals of working directly with people and making a difference in their health and lives.
"Initially, I pursued teaching but after taking some psychology electives, I fell in love with it and switched my major," she said. "After earning my master's degree in Psychology, I worked with families and in private psychiatric hospitals. I then became a Registered Nurse and worked in medical and surgical units. After I earned certification as a Family Nurse Practitioner, the majority of my experience has been in acute care."
In conjunction with the Bothwell Walk in Clinic, Friedrich will also see patients in the Bothwell Employee Wellness Clinic. This clinic provides a variety of health care services specifically for the well-being and safety of Bothwell's business partner employees in the workplace.
Keith Morrow, Bothwell Clinic Operations vice president, said the addition of Friedrich to the walk-in clinic's team means the ability to care for more patients. She is joining Nurse Practitioners Belinda Harper and Audi Ruffel and Physician Assistant Mike Shipp at the walk-in clinic to treat the growing number of people seeking care.
"Christine's specific experience treating patients at quick care clinics is what drew her to us," he said. "She understands how important it is for people to be seen quickly and cared for efficiently when they need it the most."
Originally from Wisconsin, Friedrich said she feels at home in the midwest and is glad to be part of the Bothwell team.
"I've spent a lot of time in the greater Kansas City area, and I feel at home here," she said. "Bothwell Walk In Clinic offers a lot of services and has a great reputation. I like the smaller community where I can get to know people and continue to provide acute care and impact people's health and lives. I'm excited to be on the medical team."
Bothwell Walk In Clinic is located on the first floor of the Healing Arts Center at 3700 W. 10th St. in Sedalia and no appointment is needed to see a health care professional. For more information, call 660-827-7900 or visit brhc.org/walkin.