Dr. David Kuhlmann elected to the American Academy of Sleep Medicine board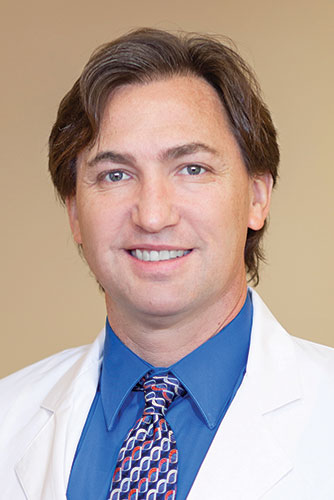 Dr. David Kuhlmann, Bothwell Regional Health Center's sleep medicine specialist, has been elected to the American Academy of Sleep Medicine (AASM) board.
Established in 1975, the AASM is the only professional society for sleep medicine working to advance sleep care and enhance sleep health to improve lives. The organization's functions include the accreditation of sleep medicine facilities in the United States. Kuhlmann was certified as a board member on April 17 and his term begins June 14.
"There was a need to get more representation from rural areas and small community hospitals on the AASM board," Kuhlmann said. "I am honored to be able to serve as one of these voices."
Kuhlmann will complete the remaining two years of the past president's three-year term and can run again for a second three-year term. His role will be to help with accreditation issues as he's previously served as the AASM Chair of Accreditation and has been an AASM site visitor for over a decade.
Kuhlmann received his medical degree from the University of Kansas Medical Center, Kansas City, Kansas. He completed a residency in Neurology at the University of Indiana in Indianapolis. Kuhlmann is board certified by the American Board of Sleep Medicine. He has been at Bothwell for 15 years and previously served as a board member for the hospital.
"We're extremely proud of Dr. Kuhlmann's hard work and his new service on the ASSM board," said Lori Wightman, Bothwell CEO. "He has made an impact on so many patients' lives and the community. Now he will be able to make a larger impact in the world of sleep medicine."
Kuhlmann is also writing a chapter in a book called "Sleep Medicine," originating from late author Michael Aldrich, a director of the University of Michigan Sleep Fellowship. To honor Aldrich, Kuhlmann and other Michigan Sleep fellows are working to update the original text. Kuhlmann's chapter will discuss Polysomnography, which is in-lab testing and home sleep apnea testing.
"Sleep medicine is changing so quickly with at-home testing and smart devices," Kuhlmann said. "I feel like I have ideas that could help educate people about sleep disorders to keep growing the field of sleep medicine."
For more information about Dr. Kuhlmann and sleep medicine services, contact Bothwell Sleep Center at 660. 827.9573.