New nurse practitioner joins Bothwell's Warsaw clinic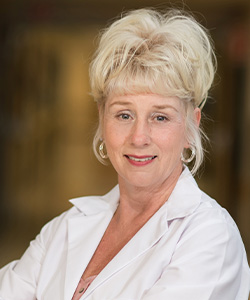 Karen Walters, a board-certified Family Nurse Practitioner, has joined Bothwell Health Center-Truman Lake in Warsaw and will care for patients of all ages.
As a nurse practitioner, Walters will provide patient care under the guidance and supervision of a collaborating physician. She can evaluate and treat illnesses and injuries, order and interpret labs and tests, prescribe and monitor medications and refills, and perform annual health exams, well-woman and physicals.
Walters received a master's degree in Nursing from Cox College in Springfield, Missouri, and has been a nurse for more than 20 years. She earned a bachelor's degree in Nursing from Columbia College in Columbia, Missouri, and her experience includes working in hospital critical care units, in public health and community care.
"Working in diverse areas has allowed me the opportunity to understand the individual needs of patients and families," Walters said. "I know this valuable experience will accentuate the care I provide to patients in the Warsaw clinic."
Walters will work with Dr. Sarah Hasek, Nurse Practitioner Chelsea Casteel and Physician Assistant Jaime Reed to provide medical care to babies, children, teens, adults and seniors in Warsaw and surrounding communities.
Keith Morrow, Bothwell's Clinic Operations vice president, said adding Walters to the medical team means more options for people in the area to be seen for care.
"We're excited to add Karen to the Warsaw team," Morrow said. "She has extensive care experience in a variety of settings including case management and finding community resources, which will be beneficial to our patients."
Walters said she believes health care management is a team effort and is excited to start meeting and caring for patients.
"I went into family medicine to help people and community partners improve their health care needs and education," she said. "Healthy people build healthy communities, and I'm passionate about supporting the holistic care of an individual and sensitive to understanding patient needs."
To make an appointment to see Walters, call Bothwell Health Center-Truman Lake at 660-438-6800.