Physician assistant joins Bothwell Walk In Winchester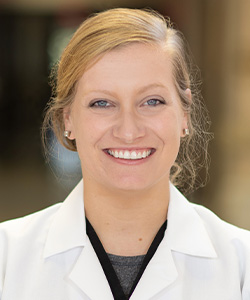 Kelsey Reid, a certified Physician Assistant, has joined Bothwell Walk In Winchester and will care for patients of all ages for their urgent health care needs.
Physician assistants (PAs) are mid-level clinicians who provide patient care under the guidance and supervision of a collaborating physician. They can evaluate and treat illnesses, order and interpret labs and tests, prescribe medications and perform procedures.
Reid received a master's degree in Medical Science Physician Assistant from University of Missouri-Kansas City in 2020. She earned a bachelor's degree in Health Science from University of Missouri-Columbia. Following completion of an intensive 13-month fellowship in Emergency Medicine at University of Missouri Health Care, which is a Level I Trauma Center, Reid worked at MU Health as an Emergency Medicine Physician Assistant.
"I was drawn to Bothwell because of its reputation for offering quality care to the area," Reid said. "My background in emergency medicine has well equipped me to evaluate and treat acute conditions and I look forward to working in the walk-in clinic setting."
Reid will treat many different non-emergent health issues including illnesses and injuries. Michele Laas, Bothwell's interim Clinic Operations vice president, said Reid's background and experience makes her a great addition to the medical team at the Winchester walk-in location.
"Kelsey has a lot to offer Walk In Winchester and the community with her extensive background in emergency medicine," Laas said. "It's clear she has the skills and experience necessary to treat patients in an urgent care setting for a variety of health issues, and we are happy to have her on the team."
Reid said she has always had an interest in medicine and science, and she enjoys learning more in the two areas. She has always been fulfilled by helping others and chose a career where she had the opportunity to do that daily.
"I am transparent, compassionate, strive to be a good communicator and want the best outcomes possible for those that I treat," she said. "I appreciate being able to practice medicine, collaborate with physicians and have the opportunity to make a difference in patients' lives."
Reid joins Nurse Practitioners Belinda Harper, Ali Roth and Sherry Schwartz, as well as Physician Assistant Mike Shipp at Bothwell Walk In Winchester. Visit them in the Bothwell Healing Arts Center at 3700 W. 10th St. in Sedalia. Hours are Monday through Friday from 7 am-7 pm and Saturday 10 am-4 pm. No appointment is needed.