Bothwell Walk In Clinic welcomes experienced physician assistant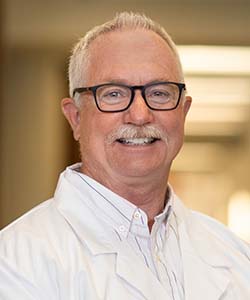 Mike Shipp, a former paramedic and recently retired colonel from the U.S. Air National Guard has joined Bothwell Walk In Clinic as a certified physician assistant bringing leadership and broad medical knowledge to the clinic's provider team.
Physician assistants (PAs) are mid-level providers that provide patient care under the guidance and supervision of a collaborating physician. They can diagnose and treat illnesses, order and interpret labs and tests, prescribe medications, perform procedures, assist in surgeries and make rounds in hospitals.
Shipp enlisted in the United States Air Force Medical Service Specialist Corp in 1982. He has many years of experience in emergency and urgent care as well as operations, strategic planning and training with the Air National Guard.
"When I first enlisted, I knew I wanted to be a medic," Shipp said. "I served as a paramedic until 1996 and attended the Army Physician Assistant program in San Antonio, Texas, in 1997."
Shipp completed an Emergency Medicine PA Fellowship at the University of Nebraska in 2001 and worked for the University of Missouri Health Care Emergency Department in Columbia until 2013. From 2013 to 2017 he served as a clinical instructor in the St. Louis University Medical Hospital Trauma Surgery department. Shipp is also a veteran of operations Desert Storm and Iraqi Freedom during the Iraq and Afghanistan wars. This summer he completed his 20-year military career in Chief Medical Operations in the Office of the Joint Surgeon in Arlington, Virginia.
In conjunction with the Walk in Clinic, Shipp will also see patients in the Bothwell Employee Wellness Clinic. This clinic provides a variety of health care services specific for the well-being and safety of Bothwell's business partner employees in the workplace.
Keith Morrow, Bothwell Clinic Operations vice president said Shipp is joining Nurse Practitioners Stephanie Bollinger, Belinda Harper and Audi Ruffel at the walk-in and employee wellness clinics to treat the growing number of people seeking care.
"We look forward to the leadership and knowledge Mike will bring as we continue to grow both clinics," Morrow said. "He has proven experience in providing exceptional urgent care to a variety of patients."
Originally from Fulton, Missouri, Shipp is new to Bothwell and eager to get to work in both clinics. Outside of work, he enjoys spending time with his wife of 41 years and granddaughters who live in the area.
Bothwell Walk In Clinic is located on the first floor of the Healing Arts Center at 3700 W. 10th St. in Sedalia and no appointment is needed to see a provider. For more information, call 660.827.7900 or the Walk In Clinic Page.