Urology Nurse Practitioner Opportunity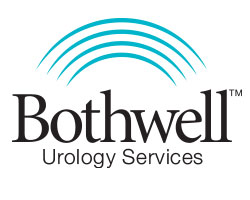 Bothwell Regional Health Center, located in Sedalia, just one hour from Kansas City, is offering an outstanding Urology NP opportunity. Experience is not needed but interest in performing procedures is a must. Our urologist will train the new NP in all areas of services provided.
Details Include:
Step into an established urology practice and see a variety of cases working with a urology nurse practitioner and part-time urologist
Be trained in performing procedures such as cystoscopy, Percutaneous Tibial Nerve Stimulation, CMG (uro-dynamics), spermatic cord blocks, biopsy of penis/labia, genital wart excisions, hematuria work ups, hydrocele needle aspirations, urinary stent removals, and more; urology NP will also be trained to administer Botox injections of the bladder
NP will be trained in advanced techniques to assist with bladder catheterization including cystoscopy
Assist urologist with surgeries, dorsal slits, cord blocks, biopsies and cancer treatments for bladder and prostate
Provide urology call to the Emergency Department and in-patient consults up to 15 days per month; extra pay for call is awarded; if patients are taken to surgery by the urologist, first assist may be required; NP must be able to respond to calls within 30 minutes
In-patient support provided by the Bothwell hospitalist team and admitting physicians
Provide care in the office about two and one-half to three days per week and perform procedures and studies in the outpatient unit of the hospital one day per week
On-site lithotripsy unit offers flexible scheduling capability and the latest technology
Five-suite Surgery Department with block scheduling; staffed with board-certified anesthesiologists and CRNAs
New linear accelerator with enhanced IMRT and arc therapy capabilities in full-service cancer center; cancer center staff includes radiation oncologist and two hematology oncologists
Hospital employment with a guaranteed base salary plus excellent income potential
Premium benefits package includes vacation, CME allowance, health, dental and vision plan, flexible benefit program, life insurance, long-term disability, malpractice insurance plus tail, and retirement plan
Ask about student loan repayment assurance
Find your optimal work-life balance in our family-friendly community. With a low cost of living, beautiful neighborhoods and a community where you can enjoy the best of both worlds, Sedalia is a great place to live and work. Learn more at the Community Information link below.
To apply or for more information on this opportunity, please contact Beth Everts, Physician Recruitment director, at beverts@brhc.org or 660.829.6652.