Chief Nursing Officer Opportunity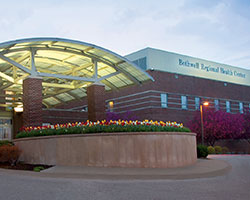 Maximize your talents as Bothwell's Chief Nursing Officer and join a team and family committed to setting the standard for health care by providing leadership, direction, operational support and administrative supervision of all inpatient nursing units, ambulatory nursing, Emergency Department, and perioperative and oncology services ensuring the accomplishment of the health center's mission.
Responsibilities:
Participates in the administration of the health care organization as a full member of the Senior Leadership Team as well as with the governing body and medical staff in the decision-making structures and processes.
Assists with planning, analyzing and implementing both short- and long-term strategies that will enable the facility to meet the long-term strategic plan.
Provides leadership in the determination of clinical and administrative nursing goals and direction.
Informs and advises the Chief Executive Officer and Board of Trustees regarding current trends, problems and activities within nursing.
Serves as a professional role model and mentor to motivate, develop and recruit future nurses and nursing leaders.
Acquires and allocates human, material and financial resources for specific functions and processes.
Evaluates and revises the systems and processes of organized nursing services to enhance achievement of desired outcomes while ensuring the ongoing evaluation and innovation of services provided by nursing services and the organization.
This person may serve as active Chief Executive Officer in the incumbent's absence or when on administrative call.
Represents Bothwell within the community as well as local, state and national hospital associations and professional activities.
Qualifications:
Education

Graduate of an accredited school of nursing
BSN required, master's degree required

Licensure/Certification

Current license in Missouri (or eligible)

Work Experience

Five to 10 years of progressive experience in leadership positions of nursing services.