Perioperative Services Director Opportunity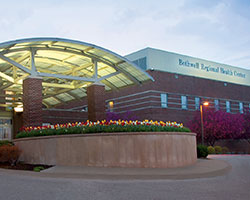 The Director of Perioperative Services provides leadership and accountability for excellence in the clinical practice of nursing and delivery of patient care including developing and maintaining physician and patient relations, directing and overseeing function and activities in the Perioperative department and assuring adherence to hospital policies and standards set forth by accreditations and regulations.
Responsibilities:
Ensures hospital compliance with professional, regulatory and government standards of care as they apply to the Perioperative Services department.
Organizes, supervises, and evaluates nursing activities by anticipating and maintaining acceptable staffing patterns for Perioperative Services to meet the standard of care.
Evokes in staff a sense of responsibility and accountability for their work and the continuous improvement of their performance.
Demonstrates knowledge of equipment needs in the department including purchasing, maintenance, repair, inventory and replacement.
Demonstrates knowledge of equipment needs in each of the Perioperative Services departments, including purchasing, maintenance, repair, inventory, and replacement.
Coordinates, plans, and conducts Perioperative Services staff meetings.
Participate in committee and task force functions.
Qualifications:
Education

Graduate of an accredited school of nursing
BSN required; master's degree preferred

Licensure/Certification

Current RN license in the State of Missouri
Basic Life Support certification
Advanced Cardiac Life Support certification
PALS optional

Work Experience

A minimum of seven years in a hospital or health system with responsibilities in developing, managing, monitoring and refining various aspects of a comprehensive CQI and resource management program.
A minimum of two years experience in the operating room is preferred.