OB/GYN Physician Opportunity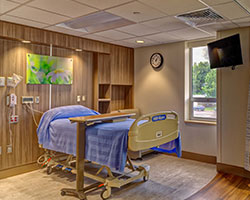 Bothwell Regional Health Center and Bothwell Physicians Group OB/GYN Associates, located in Sedalia, Missouri, just one hour between Kansas City and Columbia, is offering an excellent obstetrics/gynecology practice opportunity.
Details Include:
Step into an established practice with three board-certified OB/GYNs, a certified nurse midwife and an advanced practice provider specializing in women's health
Practice in a beautiful large office with 4-D ultrasound and imaging and lab on site; all deliveries at just one hospital
Bothwell Regional Health Center has a growing newborn service and supports an array of women's health surgical procedures including laparoscopy, hysteroscopy, colposcopy, biopsy, LEEP's and ablation
Our updated Obstetrics Unit offers five labor and delivery rooms, two antepartum rooms, two triage rooms and a dedicated C-section and surgical suite plus large remodeled post-partum/gyn rooms
Efficient five-suite surgery department with block scheduling is staffed with BC Anesthesiologists and CRNA's
State-of-the-art imaging available at the office location and the hospital and offers MRI, CT, x-ray, ultrasound, nuclear medicine, bone density and 3-D mammography!
Cancer Care of Central Missouri provides comprehensive oncology/hematology care in a beautiful facility on campus with an infusion center, linear accelerator and cancer conference
Hospital employment offered with a very competitive salary, bonus and benefits package
Ask about student loan payback, signing bonus/stipend available
Find your optimal work-life balance in our family-friendly community. With a low cost of living, beautiful neighborhoods and a community where you can enjoy the best of both worlds, Sedalia is a great place to live and work. Learn more at the Community Information link below.
To apply or for more information on this opportunity, please contact Beth Everts, Physician Recruitment director, at beverts@brhc.org or 660.829.6652.