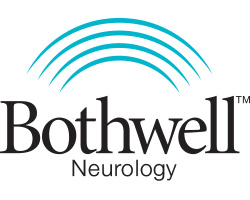 This clinic opened in 2022 and is currently located on the third floor of the Healing Arts Center in Suite 300. Our board-certified, fellowship-training adult neurologist treats migraines and other headache disorders, epilepsy, Alzheimer's disease, Parkinson's disease and other disorders involving the central and peripheral nervous system.
Services Offered
Treating nervous system and brain disorders
Location Details
Bothwell Neurology
3700 W. 10th St., Suite 300
Sedalia, MO 65301
Located on the 3rd floor of the Bothwell Healing Arts Center.
Hours:
Monday:

8:00 am - 5:00 pm

Tuesday:

8:00 am - 5:00 pm

Wednesday:

8:00 pm - 5:00 pm

Thursday:

8:00 am - 5:00 pm

Friday:

8:00 am - 5:00 pm

Saturday:

Closed

Sunday:

Closed