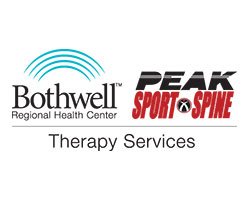 Bothwell – PEAK Sport and Spine
At Bothwell – PEAK Sport and Spine Physical Therapy Clinic, our team treats almost any ailment, condition or injury that causes pain and discomfort. We offer you the convenience of treatment close to home with five clinic locations.
Services Offered
Treatment plans to help physical movement

Keeping you in good physical and mental health

Everyday activities to treat injuries or illnesses
Providers At This Location
Provider information for this location is not currently available. Please contact us for assistance.
Bothwell – PEAK Sport and Spine Physical Therapy accepts referrals from all physicians and the majority of insurance plans