Mask Up Pettis and Benton County
The Bothwell Foundation would like to invite you to join us in the Mask Up campaign. Donations will go toward the production of masks.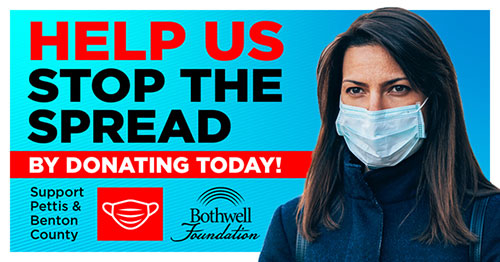 Bothwell Regional Health Center is working in collaboration with the Pettis County Health Center, Benton County Health Center, Katy Trail Community Health, United Way of Pettis County, and other organizations to provide a reusable mask for every man, woman, and child over the age of two in the community. As masks are available, they will be distributed at various locations for community members that need one.
If you would like to contribute to the Mask Up efforts, donations can be made to the Bothwell Foundation online.