The Together We Well. Club recognizes individuals who make an annual gift between $100 and $999.
You are invited to be an annual supporter of the Bothwell Foundation at the level and frequency you choose. Your contribution will help continue the tradition of health care excellence begun by John Homer Bothwell's philanthropic gift in 1929.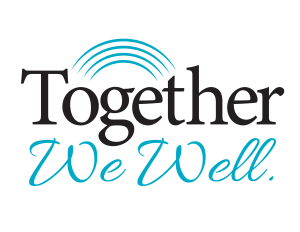 Annual Support Levels and Recognition
Together We Well. Gold – $500
Together We Well. Silver – $250
Together We Well. Bronze – $100
All members of the Together We Well. Club will be listed both on our digital donor display inside the hospital and in the foundation's annual report. These donors also receive a personal thank you note, small gift and are invited to an annual special recognition event for all giving club members and to other foundation and hospital events. In addition, all silver and gold level Together We Well. Club members will receive a special invitation to a VIP hospital tour, and gold members will be invited to attend the 1930's Social Club mixer.
Together We Well. Committee
Heather Cantrell, Chair
Debbie Appleton
Julia Bowers
Becky Cantrell
Susan Cooner
Lisa Brown Ditzfeld
Lisa Johnson Ditzfeld
Tammy Fowler
Jessica Gerlt
Amanda Lewis
Jen Pinkel
2022 Together We Well. Project
In 2021, there were 14,357 calls made to the Bothwell Security team that included 309 impairments from drugs or alcohol; 42 assaults; 29 use-of-force incidents; 102 combative patients; and 64 weapon seizures. On average, law enforcement was called two times a month for assistance with these calls.
The Together We Well. Club is raising funds for a K9 Security Officer to be added to the Security team to help mitigate the rising threat of violence against our health care team.
Pros of a K9 Officer
Increased sense of safety for patients, visitors and staff
Positive PR for the hospital; education on violence in health care through community events
Use as a de-escalation technique
Reduction in use-of-force incidents
Recruitment
Project Cost $52,000
K9 and Training - $10,000–15,000
MSHP K9-equipped Vehicle - $30,000
K9 Health Care - $2,000
Miscellaneous (food, kennel, etc.) - $4,000–5,000