Athletic Injury Conference

June 6, 2022 | 8:30 am-1:30 pm
State Fair Community College
Thompson Conference Center
3201 W. 16th St. | Sedalia
Complimentary Breakfast and Lunch!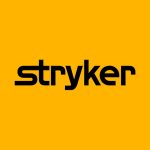 7:45-8:30 am
Registration and complimentary breakfast
Breakfast sponsor: Stryker
Welcome to SFCC from Darren Pannier, SFCC Athletic Director
Concussions: EyeBOX Assessment and Treatment
Description
Concussions can happen in practice or games, can affect everyone differently and may not appear until days after injury. Up until recently, concussion assessment has been subjective. Bothwell has the EyeBOX, the first FDA-authorized diagnostic aid for concussion evaluation that provides a science-based objective assessment of whether or not a concussion has occurred and its severity. The tool tracks eye movements with a safe, high-frequency camera and provides a score and valuable data. Watch and participate in a demo and get your treatment questions answered.
Presenters
Lindsey Graham, PA-C
David Kuhlmann, MD
Session 2 - 9:30-10:20 am
Panel Discussion: When is it Safe to Return to Play?
Description
How do you best know when it's safe for your students to return to play after medical issues, illnesses or injuries? Bring your questions for our panel and let's discuss.
Presenters
Philip J. Fracica, MD, Bothwell Chief Medical Officer
Meredith Norfleet, MD, Bothwell Family Medicine Associates
Evan Stout, MD, Bothwell Orthopedics & Sports Medicine
Session 3 - 10:30-11:20 am
Evaluation and Treatment of Hand, Wrist, Elbow and Shoulder Injuries
Description
Muscular skeletal problems you will likely encounter in the elbow, forearm, wrist and hand, and the etiology, evaluation and treatment of rotator cuff pathology.
Presenters
Kelly Edwards, MD, Bothwell Orthopedics & Sports Medicine
Douglas Kiburz, MD, Bothwell Orthopedics & Sports Medicine
Session 4 - 11:25 am-12:15 pm
Throwing and Overhead Injuries Prevention / Taping Demo
Description 
Overhead athletes and those in throwing sports endure tremendous stress on their arm and shoulder joints and muscles. Overuse injuries are preventable and in this session, you'll get helpful tips to keep your athletes in the game and safe from injuries.
The taping demonstration will cover traditional taping of ankles, wrists and fingers, and a kinetic taping presentation.
Presenters
Mike Trammell, MPT, Bothwell PEAK Sport & Spine
Stefanie West, Joel Smith, Melissa Nienhuis and Kirsten Arnold, Athletic Trainers
Special guests Tim Barnes and Travis Jobe
SESSION 5 - 12:15-1:30 pm

Lunch / Understanding ACL Injuries: Interactive Demos You Need to See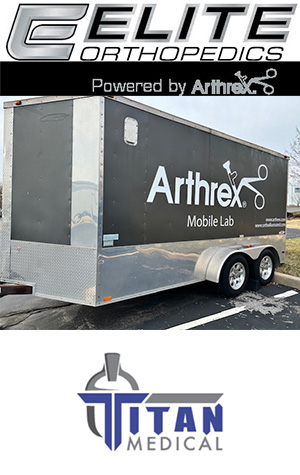 Featuring the Elite Orthopedics Arthrex Mobile Surgical Lab and Knee Station
Descriptions
MOBILE SURGICAL LAB: ACL injuries are the most common athlete injuries. Learn about the knee's anatomy and the latest advances in orthopedics technology in the Arthrex mobile surgical lab and watch a demo. The lab will be in the parking lot outside the Thompson Conference Center.
Presenter
Evan Stout, MD, Bothwell Orthopedics & Sports Medicine
NON-CADAVER KNEE STATION: Participants may scope into a model knee to further understand where injuries can occur and ask questions of others on our orthopedic team.
orthopedic team
Lindsey Graham, PA-C Bothwell Orthopedics & Sports Medicine
Kelly Edwards, MD, Bothwell Orthopedics & Sports Medicine
Doug Kiburz, MD, Bothwell Orthopedics & Sports Medicine
Lunch sponsor: Titan Medical
Optional CPR/AED Recertification Class
Presenters
Pettis County Ambulance District Staff
Need to Earn NATA Continuing Education Credits (CEUs)?
Athletic trainers may earn up to five NATA CEUs (one for each 50-minute session). Certificates will be provided at the end of the conference. Bothwell PEAK Sport & Spine is a pending BOC-approved provider; approval is anticipated by the event date.