Caring for Today's Student-Athlete Conference

June 5, 2023 | 8:30 am-1:30 pm
State Fair Community College
Thompson Conference Center
3201 W. 16th St. | Sedalia
Complimentary Breakfast and Lunch!
7:45-8:30 am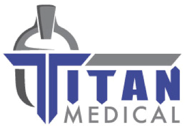 Registration and complimentary breakfast
Breakfast sponsor: Titan Medical
Welcome to SFCC from Darren Pannier, State Fair Community College Athletic Director
Behavioral Health: Managing Stress, Anxiety and Depression Among Your Athletes
Description
Stress and mental health conditions such as anxiety and depression are at all-time highs in the United States, with youth and young adults continuing to show drastic increases in levels of distress and impacts on functioning. While an athlete may accrue mental health benefits from regular exercise, game play, social status, and belonging to a group, the same athlete is also subject to increased pressures related to performance, perfectionism, injuries, expectations, and increased schedule demands. It is essential that coaches, teams and trainers know the signs and symptoms of stress as well as when stress has escalated to a disease state that requires professional assistance.
Presenter
Robynne Lute, PsyD, Bothwell Behavioral Health Consultant
Session 2 - 9:30-10:20 am
Panel Discussion: Unexpected Medical Issues-Diabetes, Drug Use, and Nutrition and Supplement Use
Description
Just because they're athletes doesn't mean they are always living a healthy lifestyle or are without special medical conditions that need monitoring. This panel discussion will focus on your athletes living with diabetes, the signs and symptoms of drug use and the hidden dangers of energy drinks and supplemental nutrition in the absence of a good nutritional diet. There will be time for your questions for our experts so bring your concerns on other health issues.
Presenters
Kathy Woolery, RN, BSN, CDCES, Bothwell Regional Health Center, Diabetes Education/Cardiopulmonary Rehab
Robert Frederickson, MD, physician at Bothwell Family Medicine Associates
Angela Kammeyer, RDN, CDCES, Bothwell Regional Health Center, Diabetes Educator
Session 3 - 10:30-11:20 am
Making a Differential Diagnosis
DESCRIPTION
It is essential to consider all of the potential diagnostic possibilities when evaluating athletes of any age. While it's tempting to be quick to diagnosis a meniscus tear or rotator cuff tendinitis, it's wise to start with a wide, differential diagnosis after evaluating the symptoms, history, mechanism of injury and test results of an injured athlete no matter their age or skill level. When you hear hoof beats, a horse is usually coming, but occasionally a zebra turns up.
PRESENTER
Douglas Kiburz, MD, Bothwell Orthopedics & Sports Medicine
Session 4 - 11:25 am-12:15 pm
Diagnosing and Repairing Labral Tears
DESCRIPTION
This presentation will review basic shoulder anatomy and biomechanics. It will also outline shoulder exam maneuvers, discuss imaging of the shoulder and review common shoulder injuries in throwing athletes, including labral tears, internal impingement and GIRD (Glenohumeral Internal Rotation Deficit).
PRESENTER
Evan Stout, MD, Bothwell Orthopedics & Sports Medicine
SESSION 5 - 12:15-1:30 pm

Lunch / Breakout Sessions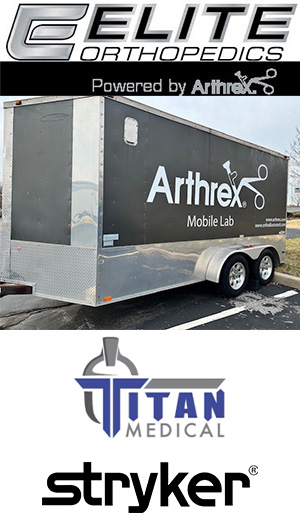 Understanding Shoulder Injuries: An Interactive Demo You Need to See
Join Dr. Evan Stout, orthopedic surgeon at Bothwell Orthopedics & Sports Medicine, as he probes a cadaver shoulder in the Elite Orthopedics Arthrex Mobile Surgical Lab.
Learn How to Stop the Bleed
The No. 1 cause of preventable death after an injury is bleeding. That's why you need to know how to Stop the Bleed. In this skills-only course, you can be trained to save a life in three easy steps:
Apply pressure with hands
Apply dressing and press
Apply tourniquet
This breakout session is taught by Michele Laas, RN, BSN, MSN, Chief Nursing Officer at Bothwell Regional Health Center. Laas is certified to teach the national Stop the Bleed course and will teach this skills-only course on how you can keep your athletes safe in the event of a traumatic injury.
Optional: To receive a certificate of completion for full Stop the Bleed training, take the free hour-long online class at stopthebleed.org/training/online-course prior to attending our conference! Bring the email with your quiz results to this session. Taking the online course is optional and will not impact CEUs earned for attending the in-person conference.
What You Need to Know About Narcan
When given in time, naloxone can quickly reverse the effects of opioid overdose and prevent death by restoring normal breathing, usually within one to three minutes. Narcan nasal spray is the most dispensed naloxone brand and requires no medical training to administer. Hear from board-certified Family Nurse Practitioner Debbie Freels at Pettis County Health Center on the signs of an opioid overdose and learn how to administer the rescue medication.
Lunch: Sponsored by Stryker
Need to Earn NATA Continuing Education Credits (CEUs)?
Athletic trainers may earn up to FIVE NATA CEUS (one for each 50-minute session).
Sessions subject to change based on presenter availability