Physician Assistant Opportunity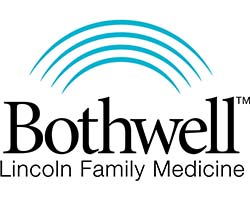 Don't let your skills get lost in the crowd. See how our providers are as independent as our hospital! Bothwell Regional Health Center invites you to consider a physician assistant opportunity in Missouri, near Sedalia, which is about an hour from the Kansas City area. See what we can offer:
Details Include:
Join established physicians and an advance practice provider team, splitting time between the Bothwell Lincoln Family Medicine Clinic and the Bothwell Cole Camp Clinic practice sites (both clinics are located in Benton County, about 10 miles from each other)
Outpatient only practice with a friendly group atmosphere and supportive staff and administration
Great opportunity to build a busy practice and enjoy a variety of patients from a pediatric, adult and geriatric patient base
Conduct sick patient visits and preventative care including well child, Medicare wellness and sports physicals
Opportunity for procedures includes punch biopsies and joint injections
Chronic disease management
Office call by phone only is shared with a family medicine team that includes physicians and nurse practitioners; call coverage for phone calls is rotated among multiple practices
Over 25 specialties on staff offer support for your practice
Bothwell Regional Health Center includes a 108-bed facility in Sedalia that provides in-patient, surgical and OB services to the Pettis and Benton counties
Premium benefits package includes vacation, CME allowance, health, dental, vision, flexible spending program, life insurance, long-term disability, retirement plan and paid malpractice insurance with tail
Ask about student loan repayment
Find your optimal work/life balance in our family-friendly community! With a low cost of living, beautiful neighborhoods and a community where you can enjoy the best of both worlds, Sedalia is a great place to live and work!
To apply or for more information on this opportunity, please contact Beth Everts at beverts@brhc.org or 660.829.6652.