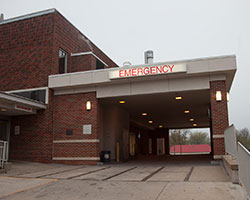 The Emergency Department (ED) is open 24 hours a day, seven days a week, 365 days a year and provides emergency and acute care when you have suffered a serious injury. ED physicians, nurse practitioners, physician assistants and nurses are specially trained to help you get well.
If you are experiencing an emergency, please call 911.
Do you know where to go when you need health care? Learn more at Know Where to Go and find the right care at the right time
Services Offered
Have a serious injury or illness? We're ready.
Location Details
Emergency Department
601 E. 14th St.
Sedalia, MO 65301
Located on the north side of the first floor of Bothwell hospital
Hours: Open 24/7