Urology Physician Opportunity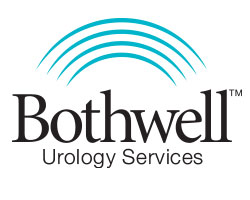 Bothwell Regional Health Center, located just one hour from Kansas City in Sedalia, Missouri, is offering a sign-on bonus in an outstanding urology opportunity.
Details Include:
Step into an established urology practice and see a variety of cases working with two nurse practitioners and part-time urologist
Call coverage provided; only 10 days of ER call per month
In-patient support provided by the Bothwell hospitalist team
Office located near hospital; procedures performed in office and in hospital urology clinic offers the ability to perform out-patient and minor sedation procedures; the clinic is staffed with registered nurses trained in urodynamics
On-site lithotripsy unit offers flexible scheduling capability and the latest technology
Five-suite Surgery Department with block scheduling; staffed with BC Anesthesiologists and CRNA's
New linear accelerator with enhanced IMRT and arc therapy capabilities in full-service cancer center located in newly opened addition; Cancer Center staff includes radiation oncologist and two hematology oncologists
Hospital employment with a guaranteed base salary plus excellent income potential
Robotics is an option
Ask us about a sign-on bonus
Ask us about student loan repayment assurance
Find your optimal work-life balance in our family-friendly community. With a low cost of living, beautiful neighborhoods and a community where you can enjoy the best of both worlds, Sedalia is a great place to live and work. Learn more at the Community Information link below.
To apply or for more information on this opportunity, please contact Beth Everts, Physician Recruitment director, at beverts@brhc.org or 660.829.6652.