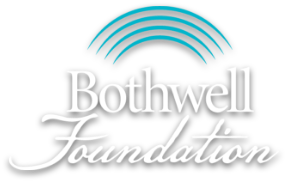 Creating a Healthy Community. Together.
Foundation Poised for Growth
When the Bothwell Foundation was created in 2005, its mission was to assist Bothwell Regional Health Center by providing money and resources to keep health care local, state-of-the-art and close to home. In 17 years, more than $4.5 million has been given to the health center by the foundation through fundraising, special events and sound investments. While the mission has not changed, how the foundation will continue supporting the health center is changing.
"We have a really strong board that offers great support to the hospital," said Jim White, foundation board president. "It's no surprise that rural hospitals have been struggling over the last several years. Our board agreed we needed to think of new and different ways to increase the support we offer."
To take the foundation to the next level, the board enlisted the assistance of Hillary Lyons Associates, a consulting firm that specializes in strengthening health care foundations. White said the board developed three goals along with focusing on opportunities to engage more with the communities Bothwell serves.
"Our goals include increasing the amount of support the foundation provides to Bothwell, increasing awareness of the hospital and services that are offered, and creating giving programs that anyone can participate in," he said.
To reach those goals, six new committees are being formed, and four are already in place and working. Lauren Thiel-Payne, Bothwell Foundation executive director, said the four committees are Community Relations, Special Prospects, Annual Support and Employee Giving.
"We plan to add committees for Business Relations and Planned Gifts," she said. "With the creation of the new committees, we now have nearly 100 new volunteers supporting the foundation and Bothwell."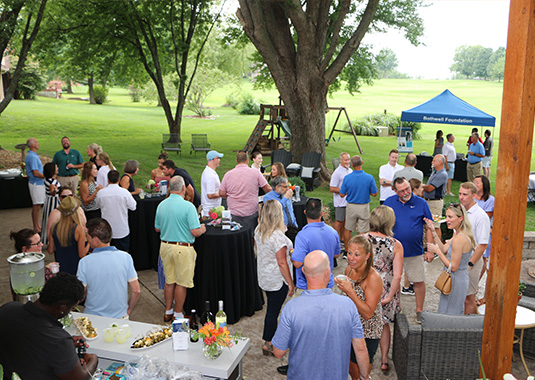 Attendees at the Special Prospects committee's 1930's Social Club August mixer enjoyed socializing and learning about Bothwell Regional Health Center and the Bothwell Foundation's K9 Security Officer project.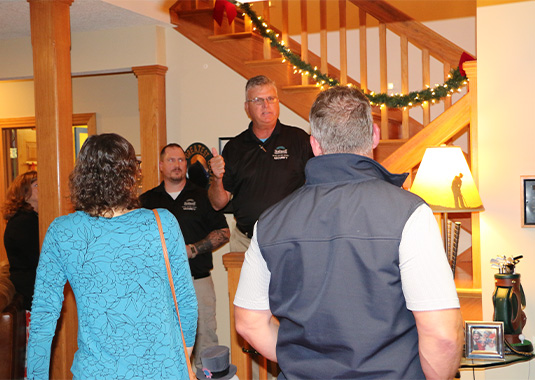 Bothwell Security Director Todd Nappe spoke to attendees at the Special Prospects committee's 1930's Social Club November mixer about the need for a K9 security officer.
Bringing Goals Into Focus
Because more of the foundation's work will now be focused on other projects, Thiel-Payne said the foundation will discontinue some special events but continue to offer its signature events including the Wear Red for Women luncheon and auction and Lub Dub 5K/10K Run/Walk.
"The board agreed there are already so many great events happening in Pettis and Benton counties," she said. "We are keeping Wear Red and Lub Dub, which are popular events, but we have removed the biennial gala and celebrity bartender events to focus on other important work."
In 2022, the foundation awarded over $1.2 million to Bothwell for equipment and projects. The most recent project was funding nearly $800,000 for an upgrade to the Oncology department's CT scanner and purchasing a new CT scanner at the hospital to replace the existing scanner.
White, who's served on the foundation board for more than 10 years, said the foundation wanted to show its support and commitment to Bothwell with this year's funding awards.
"In order to maintain a strong community, you need a strong hospital," he said. "We are fortunate to have Bothwell that has the latest medical equipment and facilities, provides disease prevention and health education, recruits and retains the best medical staff, and is locally managed and community owned. We're really proud of our health center, and it's our job to help make sure it's still here in the future."

John H. Bothwell Memorial Hospital Opened

Over $4.5 million given to the hospital and community

 54,000 PATIENTS SERVED ANNUALLY