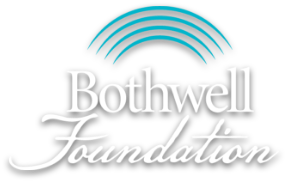 Creating a Healthy Community. Together.
Look at all the pink! Thank you to everyone who went casual and pink on Oct. 26 for Blue Jeans for Bothwell! All proceeds benefited the foundation's Cancer Services Fund, which provides a variety of support to patients, including Ensure protein drinks, gas gift cards and free mammograms.
Fourth Annual Wear Red for Women Happening Feb. 24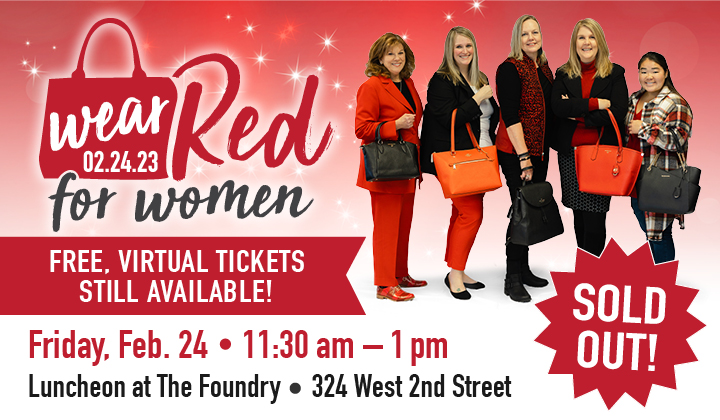 Due to overwhelming response, tickets for the fourth annual Wear Red for Women luncheon and auction are sold out! However, free tickets for online bidding and sponsorships for all or part of the $1,700 cost of an AED are still available.
This year's featured speaker is Chef Liz Huff, owner of Catalpa restaurant in historic Arrow Rock, who will delight attendees with a heart-healthy cooking demonstration.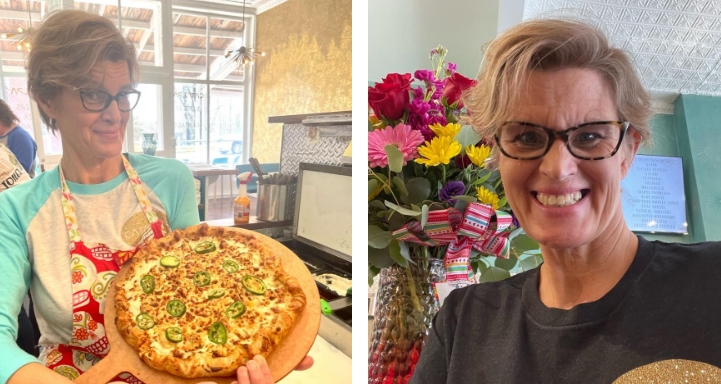 For the second year in a row, a beautiful collection of custom-made silk scarves will be on the auction bill along with purses and other items for all budgets. This year, scarves were painted by committee members during three painting nights held in the historic Lamy's Building.
Thank you to Vicki Weaver, Daum Museum curator of education, Don Luper, State Fair Community College art program coordinator and Josh Heimsoth, SFCC art instructor, for their guidance leading the groups on the way to creating beautiful wearable art. Weaver, Luper and Heimsoth joined in the fun and created scarves as well.
Proceeds from the annual luncheon and auction go toward achieving the goal of having automated external defibrillators (AEDs) in every place people work, learn, play or pray in Pettis County. Since the event's inception in 2020, 47 AEDs have been placed in or committed to high-traffic locations throughout our community.
2023 Wear Red for Women Committee
Dianne Simon, Co-chair
Lori Wightman, Co-chair
Rhonda Ahern
Debra Andresen
Robin Balke
Allison Brosch
Nicole Cooke
Jessica Craig
Deidre Esquivel
Jenny Force
Candace Fowler
Dee Dee Gilmore
Lindsey Graham
Melissa Guffin
Megan Hartman
Trish Henson
Lisa Irwin
Tina Jennings
Dana Kelchner
Michele Laas
Tracy Mallard
Connie McLaughlin
Susan Mergen
Debbie Mitchell
Rhoda Moore
Dr. Lori Nolla
Dr. Meredith Norfleet
Terri Paul
Kim Perez
Erica Petersen
Hannah Sartin
Kara Sheeley
Jenn Simon
Chris Stewart
Vicki Weaver
The Wear Red for Women committee has been busy over the last few months gifting life-saving AEDS to area venues, businesses and organizations.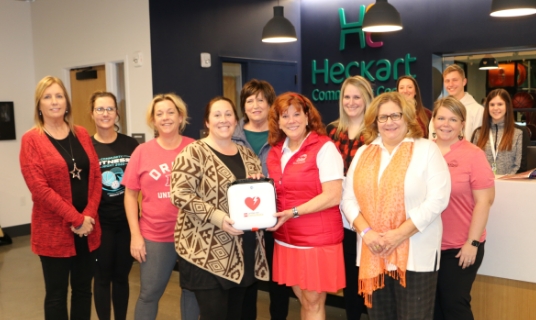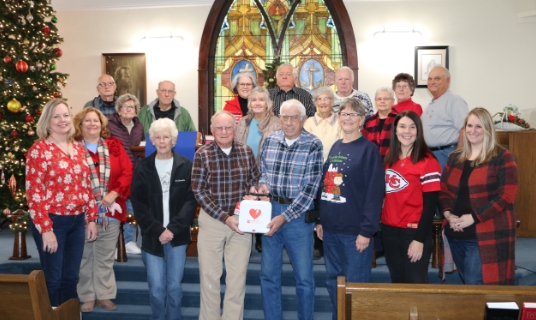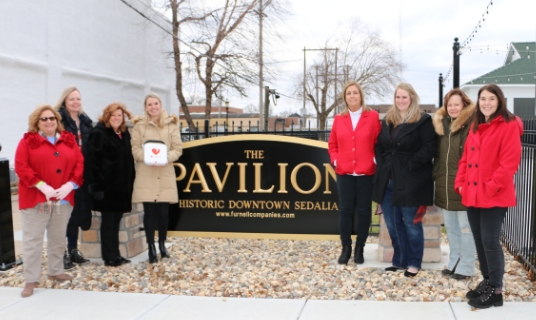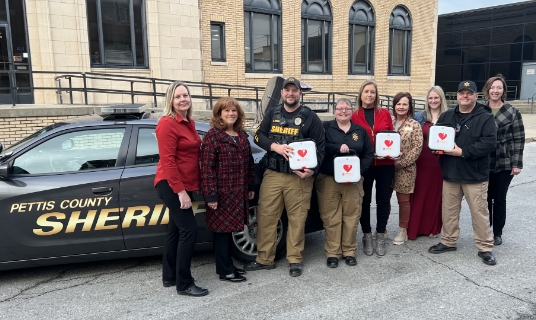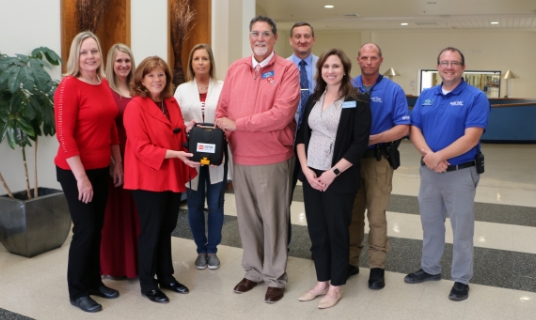 2023 LUB DUB Slated for April 29
Registration Opens Feb. 15
Since the LUB DUB began in 2008, the event has raised more than $262,575. All proceeds benefit the Camye Callis Gaspard Memorial Heart Fund that provides cardiac-related equipment and items to Bothwell Regional Health Center and to communities in Pettis and Benton counties.
Items that have been purchased include AEDs for Pettis and Benton counties, AEDs for Bothwell Medical Equipment, cardiac monitors for Bothwell Regional Health Center, XperSwing (used in the Cardiac Cath lab and allows an X-ray to take continual images as it rotates around the patient, cuts procedure times and the use of contrast (dye) by 20 percent and the exposure to radiation by half), and NuStep Machine (stationary bike used by cardiac rehab patients).
Learn more and register at brhc.org/lub-dub.